How to start dropshipping business on Fiverr in $20
With the evolution of technology, our global village has given lots of job opportunities online. The most interesting thing is you can manage them with your permanent job as a part-time job and be a financially stable person. If you have zero knowledge about dropshipping and still excited to know about it, then you have come to the right place. In here I have mentioned all the things step by step that "How to start a dropshipping business using Fiverr". If you follow these things probably you will be an expert in dropshipping.
If you haven't heard about Fiverr then you can refer to this article where I've explained in details about it. What is Fiverr and how to make money with it
There are a few steps to start and continue the dropshipping business. At first, you have to build a Dropshipping site. After that, you can research your way to the right product. Then create a killer product content. Here you have to consider including the product description, product photography, Logo, and short videos. I have mentioned further details at the end of this post. As the fourth step, you have to manage your inventory and customer care. Finally, you can market your new dropshipping business. For this, there are more methods that you can use such as marketing strategy, social media marketing, and e-commerce marketing, and push your site and products through ads. Exactly you can use social media ads, SEM, Mobile Ad campaigns, and Podcast Ads.
Steps to Start Dropshipping
Buyers often wonder how can they start a dropshipping store. They expect many benefits from a dropshipping service. Actually dropshipping is more than just a dealer that ships and fulfills orders.  It's really important to have quality dropshipping for companies to promote their products. There are two best dropshipping platforms to start dropshipping as Woocommerce and Shopify. If you are with zero knowledge and just starting drop shipping, then Shopify is the most suitable platform for you. Later in this article, I have mentioned how can you start dropshipping using Fiverr at $20. I'll clarify it further.
Register on Fiverr
You have to make a personal Fiverr account including all the details. Next, create a more attractive gig that including all your services. It's important to mention your working experiences, knowledge in those fields, and relevant details.
If you are new to Fiverr and did not made any gig on this platform then you may check out this article.
The success of your work on Fiverr depends on how you make your Gig. Know what Fiverr gigs & what steps you should take to compile it in the best way. 
Select product for Dropshipping
It's essential to select demanded products in order to have a successful dropshipping store. There are several methods to select these kinds of products like product Mafia and PExda. In addition to that, it is important that you have good profit margins based on the products you will sell.
Some best products to dropship include:
Pocket Language Translator – As most travelers have difficulty in understanding the language of the locals this will be a demanded product among them.
Posture Correction Belts – This is one trending product to sells since 2018.
Waterproof floating phone and tablet cases
Moon lamp
Mirror alarm clock
Portable mini air conditioner
Waterproof shoe protectors
Mineral-rich magnet face mask
Deshedding pet gloves
Desktop punching bag
Car phone holders
It's better to select a product less than $50 as a dropshipping beginner. Then buyers can easily buy them online. They have the ePacket delivery option enabled. When selecting a product you can consider the order volume of a particular product on eBay, Amazon, and AliExpress.
Select a domain name
There are two types of drop shippers as who have multiple dropshipping stores and those who have a single store. Multiple dropshipping sellers no need to worry more about the brand name. But single store drop shippers should try to make it a brand and carefully select the name and then register the domain.
Select a Dropshipping plugin
Although drop shipping is possible without the plugin still you can select a dropshipping plugin for more effective business. But the store setting up process is kind of different. There are plugin as AliDropship, WooDropship, and dropped in Woocommerce store.
Apart from all the above facts you also have to concern about the competitors. You can get a clear idea about that through research and observe how they are selling similar products. It's good to have lots of competitors because that means the product/products you selected are in demand. Another most valuable thing is better communication with the buyer. Firm the supplier that you can trust to deliver high-quality products.
Promotion on Social media
After creating the website you need to promote your service to customers. The easiest marketing method is social media. Nowadays Facebook ads are very popular with eCommerce as well as google ads. Anyway, these both have a learning curve since you have to adjust your target audience and ad budget until you succeed. Today the drop shipping business is trending globally.
In conclusion, you can build a successful online dropshipping business easily if you have the right knowledge. Dropshipping is a low-risk business that allows you to sell products to buyers. The most important thing is keeping good communication and advertise the service. Power tools, Tech supplies, lifestyle niches, beauty and health products, drones, and accessories are some of the most demanded items for dropshipping.
How to start the dropshipping business? These are the things you need to do
Selecting a product
make competition research
secure a supplier
building your eCommerce website
create a customer acquisition plan
analyzing and optimizing
How to start a successful dropshipping business at $20!
Success is not final it is the courage to continue that counts. Well, the true entries a doer, not a dreamer. As far as I'm concerned Fiverr is the best place to develop your dropshipping business in a pocket-friendly manner. It's difficult to get the services from more talented and experienced sellers at a low price. But the most special thing about Fiverr is that you can get amazing services just by spending less amount of money. But only if you are clever enough to choose the right service to reach for the top-notch level of your dropshipping business.
After selecting your niche and choosing your product there are a few steps that you need to do to get started:
Build an attractive website
create a brand
Import your product
Create an attractive ad for your product
promote on social media
Step 1. Build an affordable but attractive website
After making up your mind to start a dropshipping business, a website is the first thing you need. To begin with, it's necessary to have an attractive Shopify website and for that, you need to hire a developer. It is important to hire a developer because a website that is well designed builds trust and also attracts more visitors. However, designing a good website is not so simple especially if you are a newbie.
The features necessary for a good website are :
Responsive design
Image optimization and product description
Search bar functions
Newsletters
social media sharing function
User-reviews
return and refund policy transparency
Live Chat
As Fiverr gives opportunities to various freelancers around the world, you can easily find some skilled and professional Shopify developers there. These sellers have unique insights and development experiences as compared to other developers who work on every type of project. In short, they are exclusively specialized in the development of the Shopify website only. Here we have listed some of the best and affordable Shopify developers based on their experience, reviews, and ratings. The best thing about them is that they offer their services for $5 only.
Step 2: Build a brand
A logo is one of the essential aspects of building a brand for your business. It also helps in promoting your business and provides you an axis to build your brand. A logo makes your business instantly recognizable among your customers. It also helps in higher conversion by boosting your marketing efforts. Besides this, a logo will also help you to make a good relationship with your customers.
So in the second step, we are presenting some of the best and affordable logo designers. They can make an attractive logo for your dropshipping business and help you in building your brand. We chose them on the basis of their experience, reviews, and ratings. Needless to say, they also offer their services from $5 only.
Step 3: Import your product
It is a step that takes time and it is completely normal. It is your product listings that will convert your audience and make money. You have to work on them efficiently. However, after starting the dropshipping business, keeping a daily record of product sales is important.
A virtual assistant can complete these entire tasks in a perfect manner on a low budget. You just need to send the details like title, description, pricing, SKU, tags, product image, and category.
A virtual assistant can also help you with:
data entry
Market research
PDF to word
Copy-paste work
E-commerce product listing
typing in word or excel
So it is beneficial to hire a virtual assistant especially when they are available at such an affordable rate. Here we have listed some of the freelance virtual assistants who are professional yet affordable. You can hire them for your business for just $5. Check them out here:
Virtual assistant online: Hire one for
your business for just $5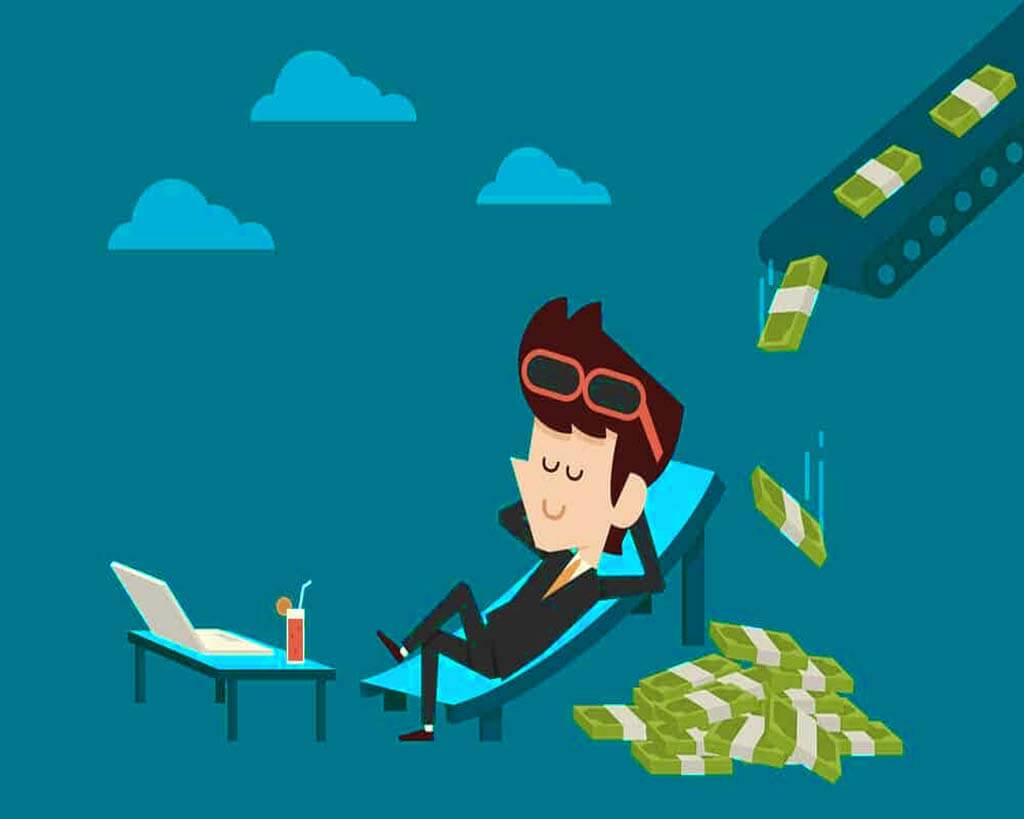 Step 4: Increase engagement through video ads
An attractive advertisement is necessary when you want to be a successful dropshipping business. To grow your dropshipping business, it is essential to promoting your product through dropshipping advertisements.
An attractive dropshipping advertisement will boost your sales on social media such as Facebook, Instagram, or other advertising platforms. Therefore a high-quality and eye-catching advertisement is very important for your dropshipping business. In addition, a super catchy advertisement can also build trust with the customers. There are many sellers who are talented in video editing, scriptwriting, and background music adding to your product advertisements. You can hire some sellers who give unlimited revisions.
Short video ads: Get your ads
for just $5
So this is the end of the article "how to start dropshipping at $20". I hope you find it useful.  If you haven't registered yourself to Fiverr yet then you can sign up here and experience the service of these amazing services which are affordable and amazing at the same time.